Kachumbari (Kenyan tomato and onion salad) is a light and refreshing East African salad that you can put together in about 15 minutes. It makes a fantastic side dish for your grilled meat, fish, or chicken dinners!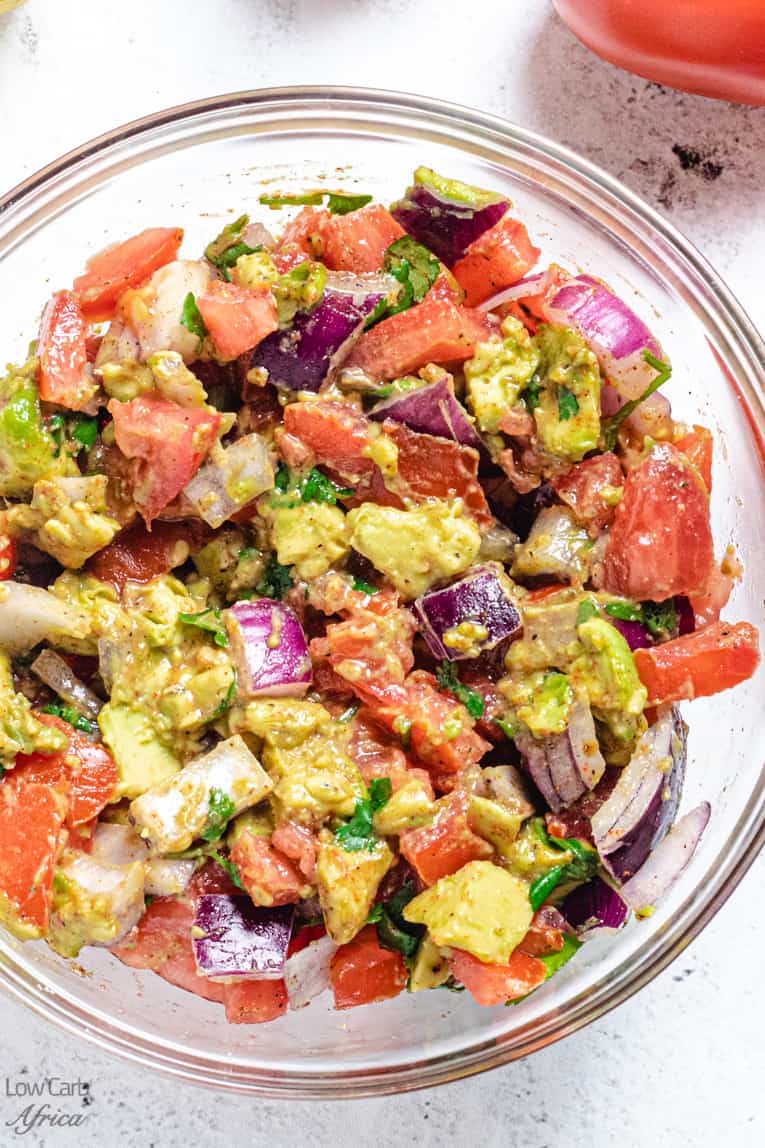 Kachumbari is a popular East African salad made with tomatoes, onions, and avocado. It is native to Kenya but eaten in Tanzania, Rwanda, Uganda, and other countries in that region.
This salad is so quick and easy to make and makes a great side dish at home or for a potluck. Sometimes I eat it between meals when I don't feel like cooking but need something quick and easy.
Kachumbari salad has a mild and pleasant taste and uses ingredients you probably already have at home!
WHAT DOES KACHUMBARI MEAN?
Kachumbari is a Swahili word originating from the Indian word cachumber, which is an Indian salad that uses similar ingredients.
INGREDIENTS USED IN MAKING KACHUMBARI SALAD
Vegetables: Tomatoes, red onions, and avocado. An authentic Kenyan kachumbari salad uses just 4 main ingredients – tomatoes, onions, and a little salt and lemon juice.
I like to add avocado for more healthy fats, and because salad just tastes better with avocado, am I right? Also, I use red onions for its color and relatively mild taste.
Spices: Cayenne pepper, black pepper, and salt. You only need salt and black pepper, but I like to add cayenne pepper for a little spicy kick!
Lemon: Lemon not only provides a bit of tartness to this African salad, but it also helps to preserve the color of the avocado. You can also substitute with lime.
Cilantro : Cilantro is used as a garnish and is completely optional.
HOW TO MAKE KACHUMBARI